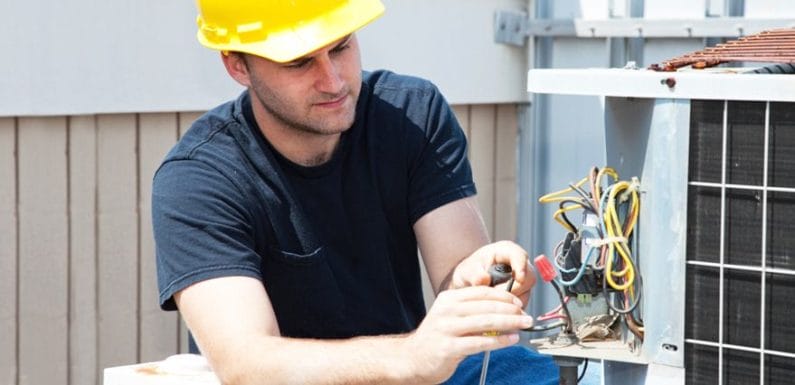 What 2020 Means for HVAC Technicians
Where are we going as we head into 2020? Here are my thoughts and what I am being told or have read.
Changes to Refrigeration
Refrigerant cylinders will no longer be color-coded. The throwaway cylinders will be white with black lettering. Too many types of refrigerants with colors that look too similar.
Production of R-22 has ended. Only reclaimed or retrofit refrigerants will be available.
Look for a phase-out of any refrigerant that has a Global Warming Potential (GWP) over 700. R-32 will replace R-410a in most HVAC applications (GWP of something like 645). This should be an easy transition since R-410a is a mixture of R-125 and R-32. Expect marginally higher pressure and that R-32 will have an A2L flammability rating as will most of the new low GWP refrigerants such as Oliphant refrigerants such as 1234YF. While still considered the A2L refrigerants are a bit of an unknown area and there have been one or two instances where there has been unexpected ignition.
More and more small to medium size refrigeration products will be using hydrocarbon refrigerants, some brands (I believe True and Traulsen) will have 100% production switched over in 2020 on systems using 5 ounces or less. Some employers are now requiring an HC refrigerant certification. There isn't one currently but there is sort of one available through RSES. Others are expected to have a true Section 608 like certification rolled out sometime in 2020.
New EPA allowable system leakage rates went into effect on January 1, 2019. Many in the industry still don't realize this. Applies to equipment containing 50 or more pounds of regulated refrigerants. Look for increased enforcement in 2020 since it has been effective for a year now.
Mechanical Acceptance Testing
Non-Residential Mechanical Acceptance Testing will most likely become mandatory in 2020. It is believed that the threshold of 300 mandated by the California Energy Commission will be met in January of 2020. After that, there will be (probably) a six-month pause before making it mandatory on all non-residential HVAC installations. If you are unfamiliar with Mechanical Acceptance Testing you can go to www.mechanicalacceptancetesting.com for more information. This, I predict will rock the California non-residential HVAC business the way the HERS requirements did ten years ago.
2020 and Energy Efficiency
While hardly new, expect the decade of the 2020s to be the decade of Variable Refrigerant Flow (or in Daikin's world Variable Refrigerant Volume) system. This shift will be due to the amazing energy efficiency of these systems. Also, at this point is seems inevitable that California will move AWAY from natural gas to be used for residential heating for new construction. Several cities have already banned it from new construction. The implications for the future of our industry are huge.
Both residential filter requirements and maximum indoor motor wattage have changed as of 2020. Maximum allowable wattage has gone down while the minimum filtration is now MERV 13. Hard to see how we can deliver both, but stay tuned.
Solar energy is now required for all residential construction, either roof-mounted or a cluster mounted around multifamily housing. This will add a substantial cost to new construction but according to the California Energy Commission, the lower energy costs will offset the higher monthly mortgage payment. Many implications for the HVAC field.
Look for more systems using Carbon Dioxide (CO2) as a refrigerant. Very high side and low side pressures. It has the lowest global warming potential (GWP). While very popular for commercial refrigeration in Europe and elsewhere they are being installed in increasing numbers of grocery stores in California. This is referred to as a "natural" refrigerant just like hydrocarbons and ammonia.
Smart Homes and HVAC
Look for the HVAC technology to continue to advance at breathtaking speed. Look for more variable refrigerant flow and everything else variable for all HVAC and likely new commercial refrigeration applications. Currently, 70% of the thermostats sold in the US are smart stats like Nest. These connect to the internet and communicates through your smartphones. While this isn't new the concept has clearly hit a critical mass. Think about lighting, security systems and everything else you could imagine in a home being connected. This is frequently referred to as the IoT (the Internet of Things) where virtually all elements of our lives are somehow connected to the internet. This like everything else mentioned above will require new and evolving skill sets to deal with them.
Plenty of Work in 2020
As we have seen for the last several years, look for the shortage of qualified technicians to continue to accelerate. This has spawned the development of methods to take lower trained technicians that have been equipped with special instruments and cameras to allow technicians will greater skill and knowledge to tell the technicians what to do.
Title 24, the California State Energy Code, should likely be approved in 2020 and voted in probably in 2020 or early 2021. Likely to be in effect by January of 2023. There are likely to be a lot of HVACR related changes.
See how these changes might have a positive effect on your opportunities in the HVAC/R field. Changes frequently cause great consternation from many in our industry but changes in regulations and technology have always increased the need for a properly trained workforce.
About the author: Bill Brown is the owner of Brownson Technical School, and has served on the board of directors of the California Association of Private Postsecondary Schools and on several Program Advisory Committees for other schools.
Is a Rewarding Career in HVAC Right For You? Get More Info…
See if Brownson Technical School is right for you.  You can fill out the form on this page to receive more information,  call 714-774-9443 or text 714-774-9443
A helpful Brownson Admissions Representative will be happy to answer any questions you have.
Or come see for yourself –  Book a Tour and see first hand if Brownson Technical School is right for you.