The Brownson Story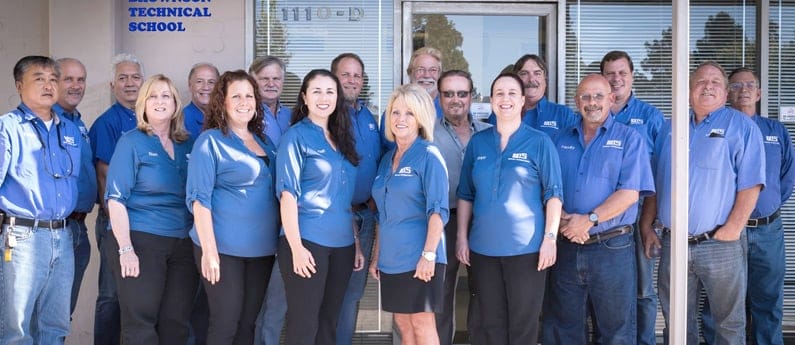 History of Passion, Commitment to Excellence
Don Brown began working in the private vocational school industry over four decades ago. Initially, he was an HVAC and appliance repair instructor and he was key to curriculum development of the school at which he worked in Anaheim, CA. During his time with this school, he became the school Director and was instrumental in achieving national accreditation. His son, Bill, worked part time at the school while he attended as a student.
When school ownership changed, Don found that his high standards for education were compromised and he didn't agree with the direction in which that school was choosing to go. He made the difficult decision to leave his employer and be opened an appliance and HVAC business. That business, Brownson Appliance Company, was in business from 1975 to 1984.
In 1983, Bill graduated college with a Bachelor's degree. He had a heart for vocational education and knew he wanted a career in this industry, just as his father did years earlier.
A Father-Son Endeavor
Together, Don and Bill started Brownson Technical School. The school had modest beginnings in 1984 and opened in the back shop of Don's business. The idea then, as now, was to teach new technicians the science and art of appliance repair, HVAC, and commercial refrigeration. Their course was built around hands-on training as a way to teach a complex and highly technical career in the shortest time possible. This philosophy has not changed.
The very first class was an evening class of 468 contact hours of instruction. The six students of that first graduating class in 1984 went on to fulfilling careers at places like Leisure World, Knott's Berry Farm, and various local contractors. Some eventually even chose to become contractors themselves!
The market, students, and employers needed a school like Brownson Technical School so the school continued to grow. The Browns decided to specialize in teaching HVAC and in 1987 they moved to the current location. In the years since they have remained committed to maintaining the level of excellence for which they are known.
Sadly, Don died on Thanksgiving, November 22, 2018, but the tradition of quality education that Don and Bill started continues on.
Building on Experience, Looking to the Future
Brownson Technical School began over 30 years ago and today they are regarded as an educational leader in HVAC vocational industry. They remain abreast of changes that impact HVAC employees and employers as well as emerging HVAC technology. Three generations of Browns have dedicated themselves to the industry and will continue to provide that leadership far into the 21st century.
Click here to learn more about the people who continue to make Brownson the unparalleled HVAC school of choice in Southern California.
Get More Info About Brownson Technical School…
A friendly and knowledgeable Admissions Rep would be happy to answer any questions you have. To speak with an Admissions Rep, fill out the form on this page or give us a call at 1-800-799-9891