HVAC Technician School Programs in Anaheim, California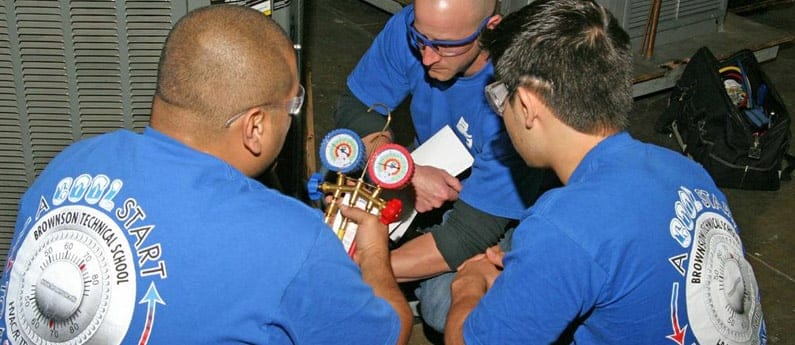 Hands-on Training. HVAC Excellence Certified Instruction. Practical Experience.
Our focused HVAC Technician training will prepare you to make a seamless transition into the HVAC industry. You'll learn the skills that will help you become a valued and certified HVAC technician, while also developing industry connections and relationships.
With over 30 years in HVAC training, we know what it takes to excel in this industry. We also continually invest in the latest technologies so that you're ready to meet and exceed expectations on the job.
We offer two separate streams towards certification:
Bright Career Outlook
The expected growth in the industry for California is almost 32% through to 2024 [Source]*. A big driver for this demand is the retirement of many experienced workers over the next decade. Now is an excellent time to be starting!

As green technologies rise. the demand for building and maintaining energy efficient HVAC & refrigeration systems has also increased the need for skilled HVAC, AC, and Refrigeration mechanics and installers. [source]*
The fun, online quiz takes 3 minutes to complete and you'll get a personalized report. Identify your strengths and social style plus the training and positions you're best suited for. Get Your HVAC/R Training Readiness score now.
Take the Next Step.  Get More Information.
See if Brownson Technical School is right for you.  You can fill out the form on this page to receive more information,  call 714-774-9443 or text 714-774-9443
A helpful Brownson Admissions Representative will be happy to answer any questions you have.
Or come see for yourself –  Book a Tour and see first hand if BTS is right for you.