HVAC Certification Testing Center at Brownson Technical School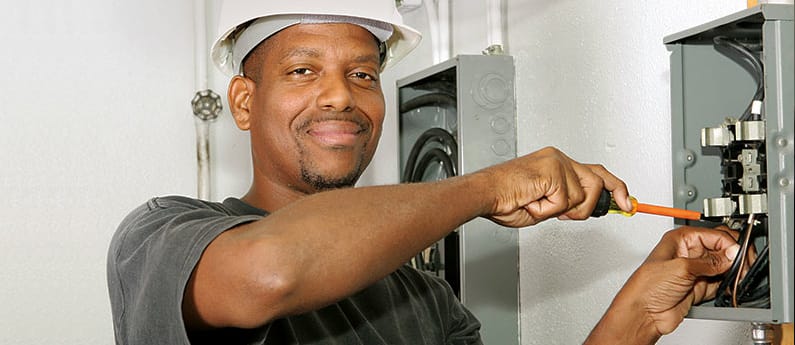 Get HVAC Certified at our On-Site Testing Center in Anaheim, CA
HVAC Certification ensures the competence of HVAC professionals by measuring skills and knowledge and can be important when employers are looking to hire or promote and showcase a business's advanced knowledge and expertise.
Brownson Technical School is proud to be a major training and testing center for ANY student or professional who wants to become certified as an HVAC professional or pursue advanced certification.
Your training will prepare you to become certified in the following:
EPA Section 608 certification – Must have at least TYPE II to graduate.
HVAC Excellence Air Conditioning

, Employment Ready tests.

NATE Core
OSHA 10 Hour Construction
The only one that is mandatory that they pass is the EPA.
EPA/Section 608 Certification
EPA/Section 608 of the US Federal Clean Air Act requires all persons who work with regulated refrigerants to be certified. This Universal certification covers:
Core
Type I
Type II
Type III
If you pass Core, Type I, Type II, and Type III, you receive "Universal" certification.
Brownson Technical School proudly uses the ESCO organization for our Section 608 EPA tests. ESCO is the largest Section 608 testing provider and their customer service is second to none. Outside individuals may also receive the training. Please call for more information.
NATE Certification
An advanced HVAC certification for professionals with 3 or more years of experience.
NATE Certification covers:
Safety, Tools, Soft Skills
Heat Transfer & Comfort
Electrical
Specialty content areas
HVAC Excellence Certification
All Brownson students (and outside technicians with two or more years of documented field experience may opt to) take these challenging, written certification exams that help validate their in-depth knowledge in discipline-specific areas.
At Brownson, we can help you with the preparation you need. Click here for more information on HVAC Excellence's Employment Ready national certification.
HVAC Excellence covers:
Electrical
Electric/Gas/Oil Heat
Air Conditioning (including Light Commercial)
Light Commercial/Basic Refrigeration and Charging Procedures
System Diagnostics & Troubleshooting
Carbon Monoxide Safety
Residential & Light Commercial Hydronic Heat
Fuel Oil/Natural Gas Combustion
…and more!
PLEASE NOTE: Whether you need Mechanical Acceptance Test Technician precertification testing for NEBB or RSES, employment ready certification, subject matter expert (SME) certification, or you want to test to become a Certified Master HVAC Educator (CMHE), Brownson can proctor all of these tests. Being certified proves your competency to your employers and your customers. Certification highlights your area of expertise and shows that you have the training needed to provide quality, professional service.
OSHA Outreach Training
Brownson Technical School offers an OSHA 10 hour card in construction as a normal part of our training. Outside individuals may also receive the training. Please call for more information.
Contact Brownson Today to Create your Certification Plan
We would be more than happy to talk about the processes and steps needed to earn your professional certifications. Please fill out the form, or for immediate help call or text 714-774-9443