HVAC Excellence Accredited School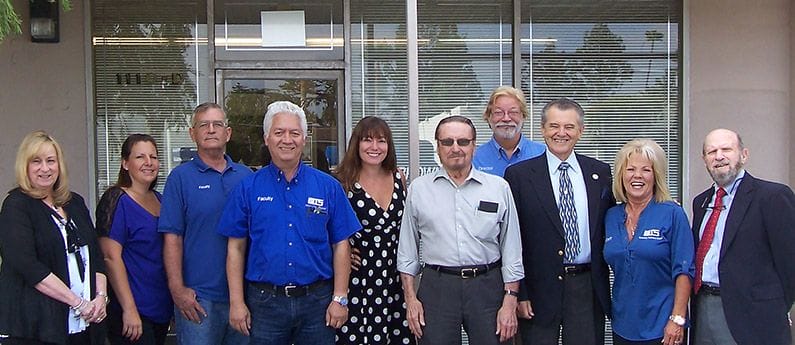 Brownson Technical School Receives Programmatic Accreditation from HVAC Excellence
Brownson Technical School is proud to provide students with skills and knowledge that employers demand. Because we are recognized and accredited by a third-party source—HVAC Excellence—our students can feel confident that Brownson is providing them with skills they need to pursue a rewarding career.
Specifically, achieving Programmatic Accreditation from HVAC Excellence means we follow strict ethics and offer excellence through our:
Programs' Mission
Administrational Responsibilities
Finances and Funds
Student Services
Instruction Design and Program Elements
Instructor Qualifications
Physical Facilities
Equipment and Tools
Cooperative Training
Brownson Is One of Five HVAC Excellence Accredited Schools in California
While there are well over 100 HVAC Excellence programmatically accredited institutions in the US, in the state of California there are only five*. Brownson Technical School is proud to be one of only 5 elite technical schools in California.
Who is HVAC Excellence?
In 1999 HVAC Excellence was the first organization to create programmatic accreditation for HVACR programs in the United States. Since that time, HVAC Excellence has grown to the industry's largest and oldest provider of HVACR programmatic accreditation.
The onsite team consist of two members, one who has served years as an HVACR instructor, the other a school administrator. These onsite team members are seasoned professionals that possess the knowledge, training and experience to successfully evaluate every aspect of an HVACR program. The selection of these team members gives integrity to the accreditation process and provides students with confidence in the program.
Get More Info About Brownson Technical School…
A friendly and knowledgeable Admissions Rep would be happy to answer any questions you have. To speak with an Admissions Rep, fill out the form on this page or give us a call at 714-774-9443