About Brownson Technical School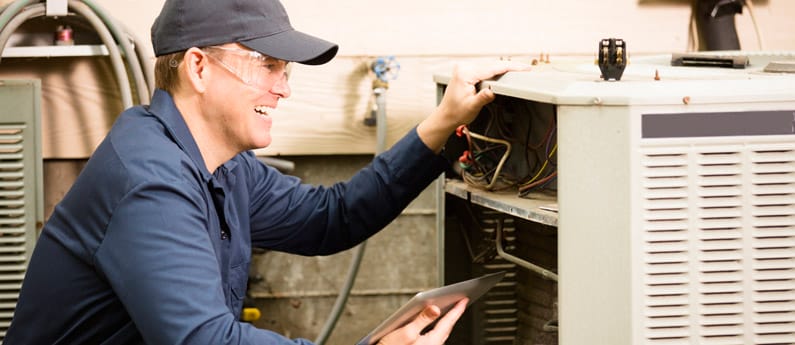 How We Can Help You Change Your Life
You'll never feel like a number. We recognize that every student comes to us from a unique background and has a unique set of needs. We deliberately keep class sizes small so we can provide personalized support to each student. Programs are specifically designed to allow us to respond to individual learning styles and experience levels.
Affordable Training
Brownson Technical School attempts to keep tuition costs low to allow participation in various sponsored retraining programs such as WIA and TRA-TAA, as well as minimize the need for financial aid and students needing to take out private loans.
VA Benefits
The military offers tuition benefits for veterans who are interested in HVAC/R training & certification. Contact us today to learn more about how VA Benefits can help you!
Blended Learning Options
Blended Learning allows you to complete the classroom learning portion of the program on your own time, entirely online. Students in the Blended Learning Program visit the campus just 13 hours per week to complete the hands-on part of their training.
Full & Part Time Schedules
Brownson programs are designed for busy adult learners. In addition to Blended Learning options, all on-campus classes are available in both full and part-time options. Choose the schedule that best fits your life.
Career Placement Assistance
As a trusted name in HVAC/R training, over the years we've developed a large network of companies across Southern California who look to us when hiring new Technicians. While employment cannot be guaranteed, we place a great emphasis on assisting you to start a meaningful career that allows you to support yourself and your family. For more info on Career Placement, click here: Career Assistance
Financial Aid Available to Those Who Qualify
Dedicated Financial Aid Specialists are available to help you explore your options and uncover the best financing option for you. For more info on Financial Aid, click here: Financial Aid
Get More Info About Brownson Technical School…
A friendly and knowledgeable Admissions Rep would be happy to answer any questions you have. To speak with an Admissions Rep, fill out the form on this page or give us a call at 1-800-799-9891