Brownson Technical School FAQ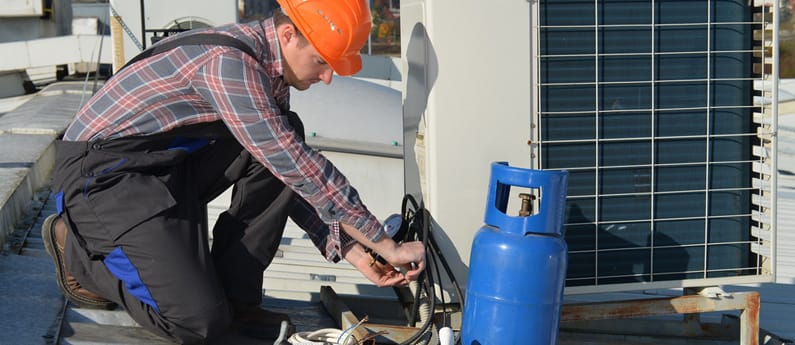 How Can We Help?
Choosing a new career is an exciting time! We're sure you have plenty of things to ask as you continue your research. We have put together a list of the most frequently asked questions that potential new students ask when they are considering HVAC training. If you have a question that is not on this list, feel free to contact us.
How do I know I'll get all the relevant hands-on training I need?

You need to be able to handle many situations out in the field – this can mean repairing units that were installed 20 to 30 years ago, or installing one manufactured 30 days ago.

Our well-equipped 12,000 ft2 shop gives you lots of hands-on training with current technologies, new equipment and older model equipment – just like what is found in the field. We also have an off-site, 1700 ft2 testing facility (a whole house!) where you'll actually get to measure and monitor air flow, perform thermal imaging, and both whole house pressurization as well as duct pressurization testing, all of which have a dramatic effect on energy usage. Not only do you get to know how to work on the HVAC systems, you get to see how the structure (envelope) effects the operation of this equipment. It's not just theory here – you get to work with everything related to heating and cooling.
Are there really open job opportunities in HVAC?

The expected growth in industry for California is almost 32% through to 2024 [

Source

]*. A big driver for this demand is the retirement of many experienced workers over the next decade. Now is an excellent time to be starting!