Why Choose a Career in HVAC/R?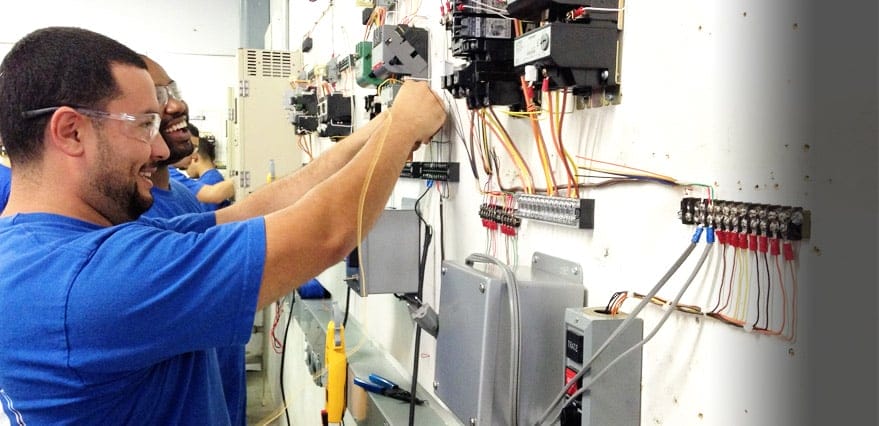 The Top 5 Reasons to Choose a Career in Heating, Ventilation, Air-Conditioning and Refrigeration
1.  Earning Potential
With a strong base in the hands-on technical skills required to become an HVAC technician, entry into a career as an air conditioning, refrigeration, heating and venting technician has many opportunities for growth.
According to the California labor market statics for HVAC technicians, the medium salary and wage for HVAC technicians is $51,700 annually, or $24.86 hourly.
2016 HVAC Technician Salary – Hourly Wage for California range from:
Low:  $18.43/hr  –  Annual Salary $38,330
Medium: $24.86/hr – Annual Salary $51,700
High: $31.33/hr – Annual Salary $65,171
California anticipates they will need 31.8% MORE technicians by the year 2024.
Source: EDD/LMID Occupational Employment Statistics Survey, 2016. Wages do not reflect self-employment.
2.  Getting Out & About: No Desk Jockeys Here
One of the best parts of working as an HVAC Technician is that you don't work in an office or warehouse! Most HVAC-Refrigeration Technicians spend most of their time working in the field taking care of homeowner's HVAC equipment, business HVAC systems and commercial refrigeration equipment located anywhere something has to be kept cold.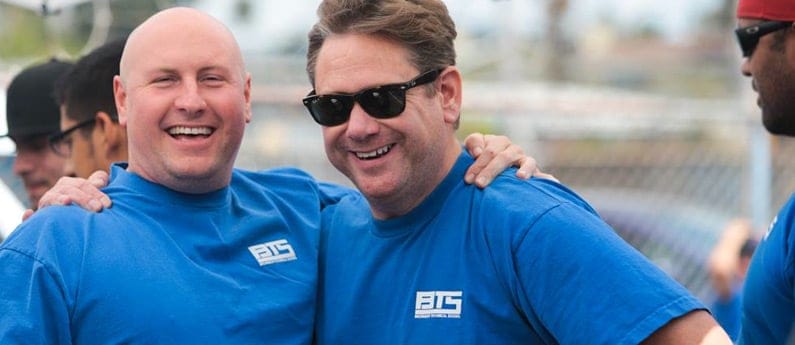 This job involves working outside, and is a very much a "people job". You work not only with co-workers, but also customers and interact with a wide variety of interesting people every day. Don't worry if you're not comfortable around new people. Customer service skills are part of the training. Graduates of the BTS programs enter the field ready for everything the job throws at them – including interacting with customers.
3.  Variety: A New Challenge Every Day
One thing any HVAC-R Tech will tell you, this work is not boring! Customers rely on you to tell them what is wrong and what must be done to fix their equipment. We tell our students to think of themselves as doctors. HVAC-Refrigeration Technicians will use test equipment, frequently as sophisticated as doctors use, to gain information about their patients.
Not being challenged by work, and doing work that we can just "sleepwalk" through is what makes a job boring. HVAC-Refrigeration Technicians are likely to really enjoy their work. It is a challenging, rewarding, and honest way to help people be comfortable in their home, at their place of work, and also to keep food from going bad.
4.  Help the Environment
Very Important: HVAC-Refrigeration Technicians help save energy and protect the environment. Imagine the satisfaction of knowing that the work you do each day is helping preserve the environment.
5.  Job Security
The job outlook for HVAC technicians is outstanding. The US Bureau of Labor Statistics predicts this occupation will grow faster than the average for all occupations through 2022.
Is a Career in HVAC right for you?
Most people want a professional career. Something with some stability, good working conditions, and something you can feel proud of doing. But most people can't afford or don't want to spend years in school getting training or advanced degrees.
With a streamlined, focused approach, like the one used at Brownson Technical School in Anaheim, you could complete your HVAC School training program in as little as 10 months.
Come see for yourself – Book a Tour of our facilities and see if a career in HVAC is right for you.