ACCSC School of Excellence 2015
A Letter from School President, Bill Brown
Hello,
No doubt about it, as a country we've seen some hard times lately. We've all been affected. Maybe you've been laid-off, experienced trouble finding work or are getting reduced hours.
I can't predict the future, but after more than 30 years in the HVAC-R industry, I can tell you that in all the recessions I've lived through (and there's been a few), for the most part HVAC-R Technicians didn't lose their jobs.
During tough times, people are more likely to try to fix equipment than to replace it, so demand for repair technicians actually goes UP!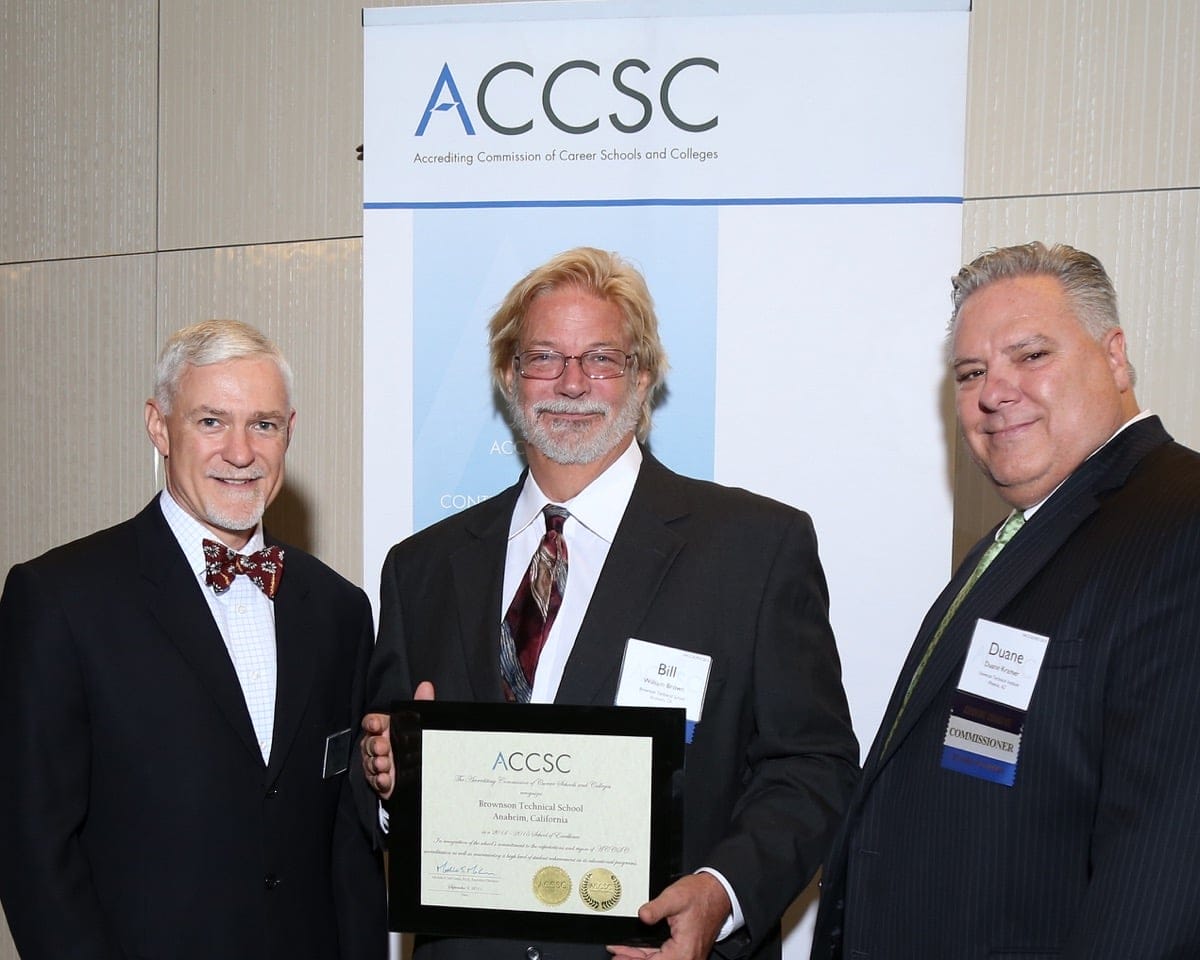 For a lot of our grads, life wasn't so great before they started school. Most were unemployed or felt stuck in a job they hated. After working up the courage to contact Brownson, in just a few short months they had valuable skills to turn their lives around. It's so rewarding to see someone change their life for the better. I'm thankful to be part of something that helps individuals pursue a career they enjoy and build a bright future.
If you're ready to make a change in your life, reach out and contact our admissions office. You have nothing to lose and a possible rewarding career to gain. We're dedicated to supporting everyone who inquires. We'll help you get the information you need to make an informed decision about your future – whether that means enrolling with Brownson or not.
You've taken the step to check out the website. Make the next move and get closer to your bright future. A successful career could be just months away!
We look forward to hearing from you.
Sincerely,
Bill Brown
Director
Brownson Technical School
Get More Info About Brownson Technical School…
A friendly and knowledgeable Admissions Rep would be happy to answer any questions you have. To speak with an Admissions Rep, fill out the form on this page or give us a call at 1-800-799-9891