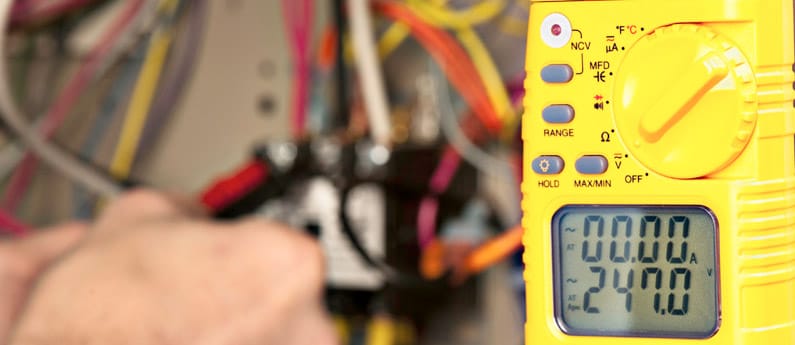 Building Management Systems Are Shaping the Future of HVAC. See How Brownson is Teaching Cutting Edge Curriculum with Our Emphasis on DDC Training in Anaheim, CA
Let's Get One Thing Straight, What Does a Building Management System Do Exactly?
To paraphrase Honeywell Business Solutions, a building management system provides an enterprise-level, open protocol solution that provides convenient, single-point monitoring and control of a building's HVAC lighting, energy management, and environment controls.
This may include:
Heating
Ventilating
Zoning
Humidification
Air conditioning
Burner/boiler and combustion controls
Why Employers Are Turning to Building Management Systems
The aim of integrating a building management system is to increase occupant safety and comfort, while also increasing operation and energy efficiency. This is done through a whole range of HVAC energy, lighting, air quality, gas detection, and smoke management solutions.
Coordinating these systems "under one roof" (pardon the pun), and synchronizing their responses creates a safer and more energy efficient building. It also produces better overall response in the case of an emergency.
Installing a building management system allows for:
Enterprise-wide view and automated building control process
Information sharing between departments
Increased productivity and operational efficiency
Improved response time to events
Reduce installation and life cycle costs
Ultimately, the benefits of streamlining operations and energy efficiency saves the enterprise money. And with all things business, it's all about the bottom line.
Get Building Management System Training at Brownson
Always ahead of the curve, Brownson has got you covered when it comes to building management system training. This would fall under the DDC, or Direct Digital Controls module – a key feature of our program.
According to our 2017 course catalogue the Direct Digital Controls module covers:
Fundamentals
System design
Installation, and troubleshooting
Software & computer controls
Energy management strategies
Programming and commissioning
Check Out How Brownson is Teaching Cutting Edge Curriculum, with an Emphasis on DDC Training in Anaheim, CA. Call us at call 714-774-9443 or text 714-774-9443.