Get the Skills to Become a Mechanical Acceptance Testing Technician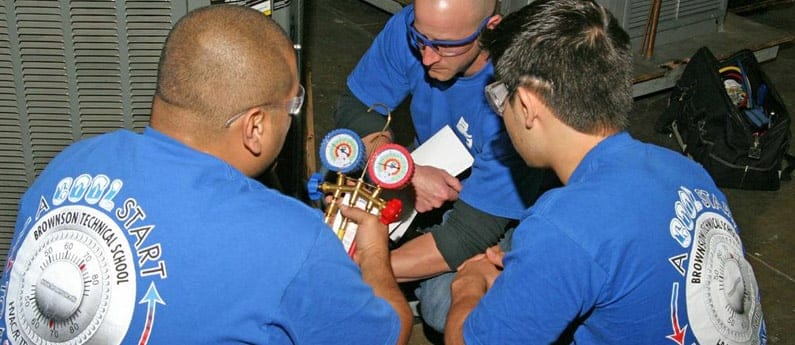 Become Certified to Conduct Mechanical Acceptance Testing – Now Part of Title 24
If you are already working in the HVAC field and would like to take advantage of a unique opportunity that will help you stand out from the crowd, becoming a certified Mechanical Acceptance Testing Technician (MATT) may be for you.
In the very near future, new California regulations will come into effect. These regulations require that acceptance testing be performed on all commercial or multi-family residential HVAC installations. The new regulations will be phased in by late 2018, and will become mandatory for all new construction projects.
Testing must be completed by certified Mechanical Acceptance Test Technicians (MATT) to ensure that the installations meets California energy code standards. Without this testing, the building permit process cannot be completed and certificates of occupancies cannot be issued. Becoming MATT certified now will put you in high demand as companies prepare their teams to meet these new requirements.
Brownson Technical School is One of Only Two Non-Union MATT Training and Testing Centers in California
With over 30 years in HVAC certification training, we know what it takes to prepare for certification while still balancing your career and personal responsibilities.
Our training program offers flexible schedules to support HVAC professionals and is the only one of its kind to allow non-union HVAC technicians the opportunity to become MATT certified.
HVAC technicians who have a minimum of 36 months of experience in their field are eligible for certification through both NEBB and RSES.
The best way to see if Brownson Technical School is the right fit for you is to contact an admissions representative. Get more information on our programs, class schedules, and financial aid options. Get more info now >>
Getting the Skills to Pass the NEBB or RSES MATT Exam
There are up to 17 individual tests a MATT would need to conduct, and each Technician will need to show they have critical knowledge about:
Standards for mechanical systems
California Title 24, Part 6 regulations and requirements
Which tests are required for which installations
Information required for compliance on every form
Building Energy Efficiency Standards for mechanical systems
Is Mechanical Acceptance Technician Certification Right for You? Get More Info…
To learn more about becoming MATT certified, fill out the form on this page. Our friendly and knowledgeable staff are happy to answer any of your questions.
For immediate help, give us a call at (714) 774-9443.