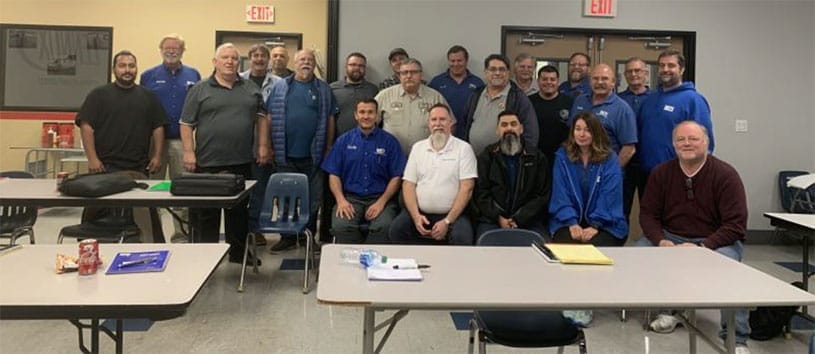 Industry organizations rallied around HVACR education training on November 23, 2019 to help HVACR educators and trainers master their craft.
When a person transitions from the field as a technician or contractor, into the classroom as an instructor, they need to have a deeper understanding of the physics and theories in order to teach subject matter effectively.
Thanks to a collaborative effort from HVAC Excellence, IHACI and the Southern California Community College Collaborative, over two dozen HVACR instructors gathered to learn about teaching methodologies, classroom management, teaching tips and what it takes to become the best possible teachers they can be.
Hosted at Brownson Technical School in Anaheim, CA, the day started out with a 4-hour training session, led by Eugene Silberstein, M.S., CMHE, B.E.A.P., and ended with session attendees taking a teaching methodologies (capstone) exam that is part of the requirements for obtaining their Certified Master HVACR Educator (CMHE) credential from HVAC Excellence. Attendees not only got to share classroom experiences with each other but earned 4 continuing education hours as well. A great time was had by all.
It takes a great deal to build an effective HVACR educational program, including a facility, equipment, tools, test instruments, curriculum, etc. However, at the end of the day, the most important part of any classroom is the person chosen to lead it! These dedicated HVACR instructors gave up their first day of vacation, the Saturday before Thanksgiving, to voluntarily attend this training. They did so, knowing how it will benefit their students and the communities they serve.